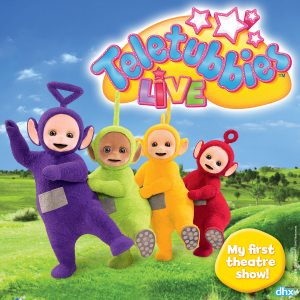 World Premiere!
The iconic world famous Teletubbies celebrate their 20th anniversary and star in their first ever live theatre show created especially for little ones, opening at Manchester Palace theatre November 17th 2017.
Join Tinky Winky, Dipsy, Laa Laa and Po in a show full of love, laughter and big hugs as they explore the magical world of Teletubbyland.
Young audiences can join in and enjoy beloved features from the TV series along with brand new songs from Bafta award winning composer Mani Svavarsson. Teletubbies Live has been created and adapted for the stage by Richard Lewis, director of the hugely successful Peppa Pig Live shows.
Tickets on sale from June 28th 2017
To view dates and book online, click here; http://teletubbieslive.com/
Click here to view the trailer; https://1drv.ms/v/s!Aubia7qqzH2OgcxINcRpz1JmpunorQ